Mana Whenua and Mana Moana
Ngati Kuta are key kaitiaki (guardians) of the lands and sea in our rohe (region).
We made this evidence submission to Northland Regional Council regarding our rangatiratanga over rohe whenua and rohe moana, and that we want to see modifications to the Northland Regional Plan as shown in the map below.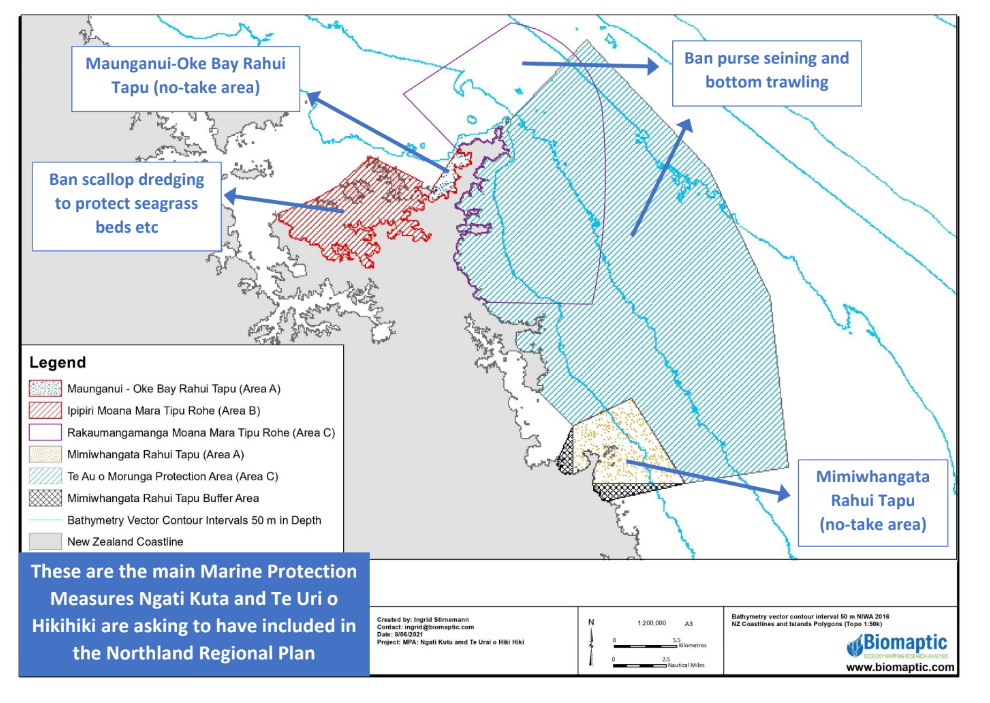 Ngati Kuta
We hold our rangatiratanga and continue to hold spiritual and
customary authority over these estates. We hold the mana whenua and
mana moana of our lands and moana. We are the rightful decision makers
in the management of our land and moana, and not passive bystanders.
Though our lands and moana have been used by others, we have never lost
this mana. Our hapū remain here holding the ahi kā and continuing to care
for our rohe in line with our traditions. We have kaitiakitanga
responsibilities to the rohe moana.
The rohe moana has high spiritual, cultural and historic importance for
Ngāti Kuta and sustains our social wellbeing as a community, but that value
has been degraded and is at risk of being lost due to fishing.
Recognition of the relationship of our people with the rohe moana
(upholding our mana moana) requires that fishing is controlled to protect
taonga species and sustain and restore the mauri of places.
Our evidence is about value vs values. We need to find a better balance
that respects the values for all including nature itself. We cannot continue
taking out or cutting down without putting back. Having respect for our
inheritance, and not trying to be the masters of it, so that harmony and
balance prevails.